by Christo Fourie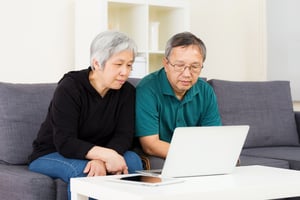 How quickly things have changed. In a matter of weeks, Australia has gone from a typical first world, thriving country to a place where fear and uncertainty rules.
We are all seeing impacts in our personal, professional, social and business lives.
Ironically, communication becomes more important as we practice social distancing and isolation. People wearing masks certainly don't help. We will be watching a lot more television and listening to home entertainment. A hearing loss can affect the enjoyment of these and other activities greatly.
We have seen a slew of understandable cancellations in our, and other health industries.
Clients are being forced online.
This is a great risk as there have never been more predatory companies operating online with questionable products, who have no regard for your hearing health or outcomes.
Unfortunately there has not been much of an alternative, which means a lot of disappointment people who are also left out of pocket at a time when money is tight.
What are your needs?
Value Hearing knows there are three important factors that matter to you at this uncertain time.
You need to stay safe and healthy and avoid unnecessary contact as much as possible.
You need to save as much money as possible, considering the uncertainty in the market.
You need to still get the best hearing outcome possible.
We have taken aggressive steps to address both concerns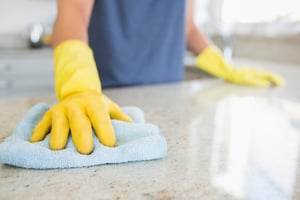 We have serious taken actions to keep our clinics clean and healthy, so we can continue serving clients normally.
We have also created two new services for people who need to take additional care or who simply wishes to avoid unnecessary travel or social contact.
At the same time, we've structured these services to only include what is absolutely vital in these uncertain times. The benefit of this is much lower costs to you, while still experiencing the best outcomes possible.
We have two services available to address these needs specifically.
The first is our Safe fit option, that combines minimal, in-person contact, with remote support while reducing costs.
The second option is our online fitting service, where we are able to send you advanced hearing aids, from a major brand and adjust these to your hearing via a remote session from the comfort of your home.
Ensuring optimal outcomes
Both new services allow for direct video call consultations with a qualified hearing care professional. This allows us to fine tune the hearing aids to best work for you and help you with any teething problems.
We also include an in person follow-up service, available for use at any time, which can be used to check and tweak once it is safe to make personal contact again.
All hearing aids provided in this manner come with a full 60 day money back guarantee, to ensure you are receiving the benefit you require.
How do I know this is for me (and get more information)?
We are offering a complimentary 15 to 30 minute phone consultation with a senior audiologist to discuss your needs and unique situation.
Once you have booked your appointment, you will be invited to take a 3 minute online test from the comfort of home. This speech in noise test will help indicate the best solution for your needs, without over or under prescribing.
During the consultation, the audiologist will help you:
Identify which if any of these options might be best for you.
Understand which hearing aids are indicated and what the costs might be. You are under NO obligation to proceed with the recommendation.
As a guide, we have been able to reduce pricing on a pair of the latest Bluetooth capable hearing aids from major brands from around $3000 (basic yet automatic) - $8000 (premium) a pair, to as low as $2,200 (basic model, yet automatic) to as low as $5,500 a pair for premium model hearing aids.
All these hearing aids are Bluetooth enabled for direct connection to your iPhone or Android phone and allow for remote adjustment by a professional from the comfort of your own home.
NOTE: These services are appropriate to private buyers only. Unfortunately, the government subsidy for pensioners and veterans do not yet support such innovative models of care. We'll update this as soon as that might change.