Time to Read: 3 minutes
The popular Phonak Marvel, which was nominated for an Edison Award for design this year, is now available with Telecoil and new SlimTip Titanium.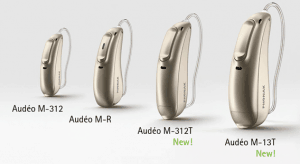 Since its release in late 2018, the Marvel range has been very well received by our clients. They enjoy improved hearing with its 3rd generation super directionality, which offers the best hearing in noise in certain situations like at cocktail parties.
Phonak has expanded on Marvel's wide-ranging connectivity solutions with the introduction of Audéo M-312T and Audéo M-13T.
These popular models maintain the same exceptional sound quality and universal Bluetooth connectivity of the original Audéo M models with the added benefits provided by a T-coil.
Phonak has produced the new T-coil models with only a 2mm increase in housing size. In fact, Audéo M-13T is virtually the same size as the original Audéo M-312 and has an improved battery life that allows wearers to enjoy a full week of hearing including streaming.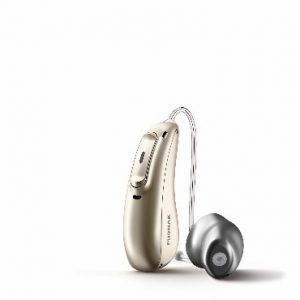 But that's not the end of the innovations.
Also released today (March 28, 2019) is the new SlimTip Titanium. This innovation will be welcomed by people who enjoy movies and the theatre and need the additional support of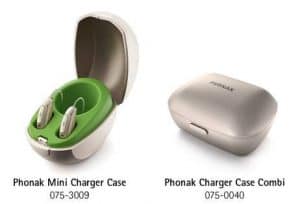 a telecoil to make the most of the performance or to effectively hear public address systems.
Phonak also introduces its first ever SlimTip Titanium for all Marvel devices. This premium solution results from Phonak expertise in manufacturing of customised titanium shells.
The new SlimTip Titanium is stronger than industry standard acrylic, is hypoallergenic, and comfortable to wear.
Now hearing aid users have the choice of Audéo M-R chargers. You can now select from either a complimentary Phonak Mini Charger Case OR Phonak Charger Case Combi.