Time to Read: 3 minutes
The Phonak Marvel BTE hearing aids certainly have been a game changer. Offering audio streaming for both Apple and Android devices along with rechargeable batteries.
Now, the company has brought that level of connectivity to an In the Ear (ITE) model
The Virto M-312, also known as the Virto Black, was launched in Las Vegas at the Consumer Electronics Show (CES) and was inspired by the increasing popularity of earbuds and airpods.
One of the questions we've been asked since the announcement was made was 'does it only come in black?'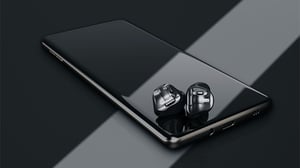 Now the Virto has been launched to Australian audiologists, we can tell you that the Virto will come in a range of other colours - Pink, Cocoa, Brown, White, and Transparent.
The Virto is a custom hearing aid, which means a mould will be made of your ear and the device will be tailor-made to fit your ears.
It's a world first that gives you the ability to take hands-free phone calls and streaming audio from both Apple and Android devices as well as other Bluetooth enabled devices.
That means you'll be able to use the Virto M-312s as personal stereo headphones to listen to your favourite music, audiobooks and podcasts.
Phonak boasts: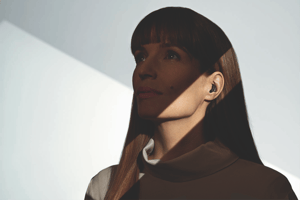 It's just like using wireless headphones – except maybe even better, because this new technology enables Virto M-312 to distinguish between streamed speech and music signals and automatically adjust for optimized sound quality.
Watching TV will be more comfortable too.
The Phonak Virto M-312 also features AirStream technology which provides extra-long streaming time when used with the Phonak TV Connector.
That's all the good stuff, but how do they work as hearing aids?
Phonak is pretty proud of that too, naming as key highlights:
Designed to improve speech understanding in noise and over distance
Discreet and appealing solutions for performance in noise and over distance
Virto Marvel is designed to work seamlessly with the Roger to provide the perfect solution for challenging listening situations
As you've probably guessed from the name, the Virto M-312 uses the larger 312 batteries. A rechargeable version is not available.